Your Life Without a Subscription Box VS Your Life With One
Today we'd like to take you on a journey…a journey into your life. That's right, your life! How it is now (without a subscription box) and how exciting it could be with a subscription box. Because, let's be honest, with the surprise that a monthly box brings, the opportunities are endless…..
Your Mail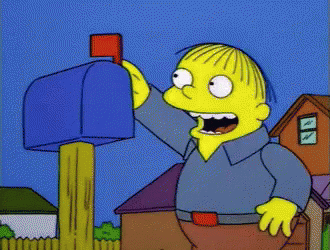 Without a Subscription box
I think I'm not the only one who still feels excited when going to check the mailbox from when I was a kid and mail was fun. Now I skip excitedly to the mailbox and what do I find? BILLS. (Someone remind me why signing up for a Target credit card was a good  idea??) If it's not bills, it's circulars — the boring, unattractive cousin of the magazine. Is there any reason to get excited for mail anymore?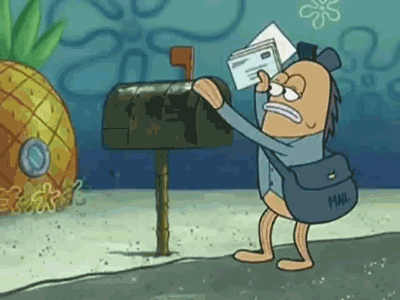 With a Subscription box
Trips to the mailbox is an adventure again. Your mailbox is filled with surprise and awe once a month. Your mailbox becomes the new place where dreams come true.
Your Holiday Shopping
Without a Subscription box
When you think Holiday shopping, what do you think of? Let's be honest, even if you imagine finding that perfect gift (and not only that, finding the last one in the perfect size), your dreams are quickly dashed by the fact that you actually can't find anything on your list and all of the lines last forever and you can't get Aunt Ida another candle again this year, but what else would she like anyway?! And Santa is still smiling and waving at you from his chair. Just makes you want to…
With a Subscription box
You spend your entire year looking forward to holiday shopping. All you have to do is click a mouse, and you're all set! With the controlled surprises of a subscription box, you can still surprise everyone from your best human friend to your best animal companion while getting them the type of gift you know they'll like.
Your Diet
Without a Subscription box
Every week's recipes and meals look exactly the same. How many more ways are there to cook chicken anyway? And the same red wine. Every. Single. Night. Every party has the same chips and salsa, every morning the same coffee. Life can already feel monotonous without your food and drinks staying the same week-in-and-week-out, but with the same weekly menu, your routine can feel borderline unbearable.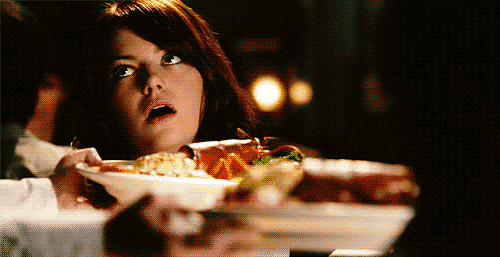 With a Subscription box
Life is full of amazing and flavorful variety that tingles and delights your taste buds. You become the hippest foodie on the block who has the most discerning palate. Everyone comes to you for the best recipes and to see what wine pairs best with their dishes.
Your Workspace

Without a Subscription box
You're surrounded by coworkers with cubicles and offices decorated with their kids' drawings (and while little 5 year old Sally draws for complete crap, it admittedly still makes their workspaces more entertaining and whimsical). All you have are your four gray walls. So what can you do to have the same?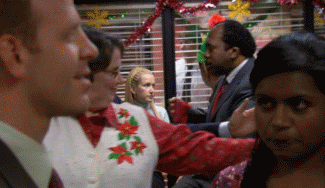 With a Subscription box
With new trinkets coming in every month, your workspace can change with the months. Your office, with all of the new baubles you're getting in the mail, becomes what everyone's chatting about by the water cooler. Not only can you change the workspace you have, but you can even go and use a fresh communal workspace. Talk about a breath of fresh air.
Your Family Life
Without a Subscription box
When did inter-generational relations become so hard? You have no idea how to interact with those youngins (always looking at the tops of their heads while they type away and take selfies on their new-fangled devices) nor the older folk (who only talk about how things were 50 years ago). Holidays are terrifying because who will you talk to?
With a Subscription box
With different boxes that allow you to relate to all generations, your family life is better than ever. Whether you're building cool things with your kids (or your siblings' kids!) or you're sending pictures to granny, you're the most popular one at the family reunion.
Your Social/Romantic Life Without a Subscription box
You go through life in a haze. Work, home, shower, eat, bed. You have a few friends but you never have many fun things to do together. You exhaust your limited options quickly every week and just end up bored at home.
With a Subscription box
Your social life is as successful as ever, everyone wanting to meet at your house monthly to try out your new monthly snacks, or wine, or coffee. They all want to be your gym buddy since you get the coolest monthly exercise gear. Everyone wants to date you or wants to be you…
Okay, so that last one might've been a bit much, but you get the idea. Why not treat yourself (or your loved one) to an awesome monthly surprise? You never know what could happen…
Ready to upgrade your life and check out some subscription boxes in person? Visit us at 1024 W. Armitage, Chicago, IL 60614.
Sign up for our newsletter to be the first to hear about our in-store events!