Top 5 Hardest Family Members to Buy For
Whether you're just doing your usual holiday shopping or you got the hardest family member for Secret Santa, Pop Box wants to help you find the perfect gift for everyone that you need to buy for this holiday season.
Sibling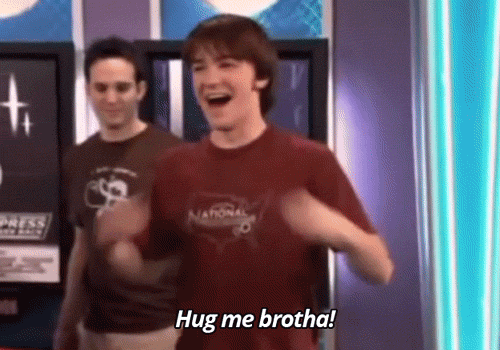 The challenge of buying for a sibling is that you need to find the perfect gift for them…that is also perfect for you so that you can use it. Whoops, did I say that out loud? Now that your brothers and sisters have moved out, you can't easily steal their stuff…bummer! But you can go and stay with them when you want to get away from mom and dad for a while. Tired of sleeping on that uncomfortable old futon? Get them a Burrow couch! Burrow's customizable couches make a comfy gift for anyone (even a gift for someone else that secretly benefits you).
Sparky
Let's be honest, you like your dog better than any other of your family members. Sparky deserves the best of the best because of all the lovin' he gives you on the reg. Sparky doesn't nag you to clean up, or wash behind your ears or hang up your clothes (and then he doesn't care if you look wrinkled!)? How can you treat him this holiday season? Get him the PupJoy box! Full of funky dog fashion, tasty treats, and toys that you can play with together, your best furry friend will love all of the surprises this box has to offer. Let Pop Box make your holiday shopping easy as a walk in the (dog) park!
Great Aunt Ida
Sure, spinster Great Aunt Ida is the quintessential crazy cat lady, and all she does is pinch your cheeks when she sees you…wait, where were you going with that? Great Aunt Ida is always complaining that she feels bad leaving the cats alone for any amount of time, so why not give her a reason to stay in? Pop Box's Home Chef and Night In Boxes are both great excuses to enjoy a nice night at home. Home Chef lets you pick out tasty recipes and gives you all of the tools you need to cook individual meals at home. And when you can be your own chef, what else do you need? Night In Boxes also makes a night in more exciting by providing you all you need to enjoy staying in as much as going out.
Cousin
Throughout the years, your cousins have become super unrelatable —  as kids, you guys were always into the same things, but now that you've aged and only see each other once a year, they've become impossible to shop for. Have a cousin who's always into the next fitness craze? Tired of hearing about how often they go to CrossFit? Get them the WODBOM box so that they can CrossFit with the best of them! With new healthy snacks and workout gear each month, the WODBOM box will keep them on their toes until you see them next…in another year.
You
Oh how ever will you find yourself the perfect gift this year? After all, you've put up with a lot this year…you deserve a treat!
And nothing says "treat" like MOUTH. With all of their different drink or food of the month options, MOUTH is perfect for impressing when you host…or, you know, keeping it all for yourself.
With these exciting subscription boxes, we at Pop Box just know that you'll be the best gift giver at the family holiday party. Santa had better watch out…